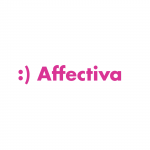 Overview
Sectors

Posted Jobs 3

Viewed 634
Company Description
Affectiva is an MIT Media Lab spin-off and the leading provider of Human Perception AI: software that analyzes facial and vocal expressions to identify complex human emotional and cognitive states. Our vision is that technology needs to be able to sense, adapt and respond to people's non-verbal signals, mental states, emotions and reactions, just the way humans do. We are humanizing technology!
Our patented AI software uses machine learning, deep learning, computer vision and speech science. Affectiva has built the world's largest emotion data repository with over 7M faces analyzed in 87 countries. Affectiva is used by one fourth of the Fortune Global 500 for advertising testing and is now working with leading automotive OEMs and Tier 1s on next generation driver state monitoring and in-cabin mood sensing.
As you can imagine, such an ambitious vision takes a great team with a strong desire to explore and innovate. We are growing our team to improve and expand our core technologies and help solve many unique and interesting problems focused around sensing, understanding and adapting to human states. And, in building new products that never existed before, we are disrupting billion dollar industries such as advertising and automotive. 
Active Jobs From Affectiva