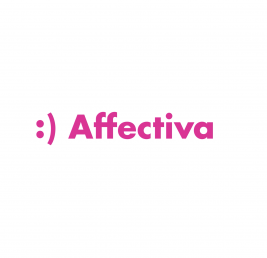 Job Detail
Career Level Manager

Experience 8 Years +

Gender Any

Industry Engineering - Telecom / Technology

Qualifications Bachelor Degree
Job Description
We're looking for a Principal Software Engineer – Platform to join our globally distributed but close-knit team in creating, delivering, and maintaining our industry-recognized software-based Human Perception AI solutions and platform.
Reporting to the Director of Data, you can expect to be actively working on Affectiva's data pipelines and data platform in direct support of our Machine Learning / Deep Learning Science Organization who will be your main internal clients. This will involve deep knowledge about efficient data pipelining, and transformation, in particular automated provisioning and monitoring of transient infrastructure. Efficiency, quality, and automation are paramount to keep the data flowing to those who depend on it.
About You
You understand what it means to create a backbone for a system. Without your frameworks and APIs, core business requirements wouldn't be met. Non-functional requirements are what you consider, and you know the questions to ask to ensure the system delivers to the appropriate capacity, securely and reliably.
These days it's all about the movement, transformation, and presentation of data and you recognize this fact. You have at least 8 years' experience developing functions which manage and process data. You have also built up significant infrastructure experience in cloud environments that efficiently move very large volumes of data, and you have written database functions and Python scripts to orchestrate and monitor those systems.
Ideally you understand the pains and friction associated with ML/DL pipelines and can help ease them, our goal is to enable our Science team to move fast and flawlessly as we off-load much of their manual heavy lifting to automated infrastructure.
Required Qualifications:
Passion, drive, initiative and a sense of humor plus a number of the skills listed below.
Skills & Technologies:
Core Languages: Python, SQL, Ruby on Rails
Technologies : AWS Batch,  Spark, Hive, EMR, Presto, Docker, Jenkins, Bitbucket
Databases: RDS and MySQL
AWS Experience
OS: Linux
Stellar verbal and written communication skills
Ability to multitask
Well organized
Flexible and collaborative
Ability/willingness to travel
Experience:
At least 8+ years developing and maintaining large, distributed, highly available, highly scale-able, event driven, server-less and microservice architectures
Extensive analytical skills
Experience in writing unit and integration tests
Support of ML/DL Engineering/Science Teams
Migrating, transforming, and processing huge volumes of data at low cost
Developing DAOs and APIs
Extensive practical experience using a wide range of AWS technologies, including: S3, EC2s, Lambda, Step Functions, Glue, EMR, API Gateway
Identifying and resolving bottlenecks and weaknesses in execution/process flows and pipelines
Rule-based data processing
Horizontal scaling
Load balancing
Logging and Monitoring of utilization and flows
Providing training to other engineers
Have successfully worked with globally distributed teams
Other Useful Skills and Experience:
AWS Certified Cloud Practitioner (Foundation) OR
AWS Certified Developer (Associate)
AWS Certified Big Data (Specialty)
Additional Information and Company Benefits:
Full Time Position located in 5th settlement – New Cairo – Egypt
Competitive Benefits Package including
Social Insurance
Casual Startup office culture, collaborative office space
Flexible work schedule
Complimentary snacks and drinks, and lunch provided once a week
We are an equal opportunity employer and value diversity at our company. We do not discriminate on the basis of race, religion, color, national origin, gender, sexual orientation, age, marital status, veteran status, or disability status.
Other jobs you may like