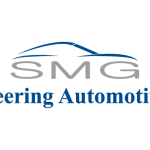 Overview
Sectors Manufacturing/Production

Posted Jobs 1

Viewed 400
Company Description
SMG has been one of the leading family corporates in Egypt since its establishment over 50 years ago in 1967 by two entrepreneurs who were able to build a name and reputation unparalleled in the automotive market, the Ghattas brothers: Shawky and Maurice Ghattas.
Over the years, SMG has despite all challenges, became an organization with a vast diversity of companies and activities providing the Egyptian customers with reputable products, brands, and service products of the highest level.
The main focus of business continues to be in the automotive field. Besides being the partner of choice of many top automotive aftermarket spare parts suppliers worldwide, SMG is the sole agent/distributor of PORSCHE, SCANIA, HARLEY-DAVIDSON, as well as a partner in the MERCEDES-BENZ passenger cars operation in Egypt.
In addition to automotive, SMG has grown its business into Real-Estate development, Investments, Pharmaceuticals, and education fields.
SMG's leadership continuously challenges its team in order to grow and sustain a top market position with targeted growth figures year-on-year.